Capcom has revealed the PC update roadmap for Monster Hunter World, claiming that it will add official 21:9 monitor support in the first 2019 patch. This patch will go live either in January or February, though as it was mentioned 21:9 ratio will not be supported in the in-game cut-scenes.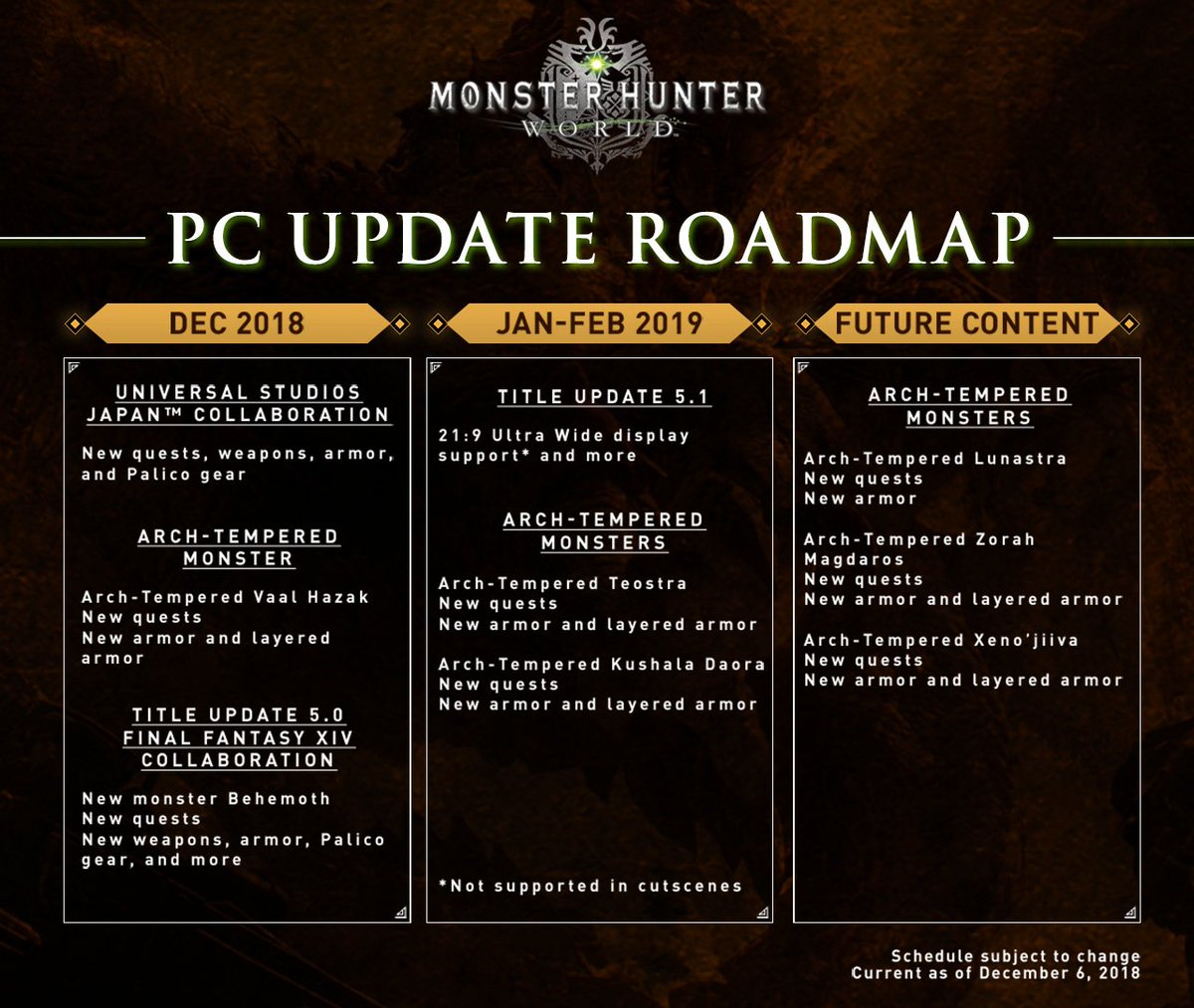 Capcom also plans to release new content for the game, featuring the Arch-Tempered Lunastra monster with new quests and armor, as well as Zorah and Xeno'jiiva.
In case you're wondering, and since we've recently re-tested the game on our RTX2080Ti graphics card, the game still suffers from the GPU optimization issues we mentioned in our PC Performance Analysis. For instance, the visuals that are being displayed on screen do not really justify – at least in our opinion – the game's high GPU requirements. And to be honest, at this point I don't expect Capcom to ever address those issues. Still, it's great that the team is at least adding support for 21:9.
John is the founder and Editor in Chief at DSOGaming. He is a PC gaming fan and highly supports the modding and indie communities. Before creating DSOGaming, John worked on numerous gaming websites. While he is a die-hard PC gamer, his gaming roots can be found on consoles. John loved – and still does – the 16-bit consoles, and considers SNES to be one of the best consoles. Still, the PC platform won him over consoles. That was mainly due to 3DFX and its iconic dedicated 3D accelerator graphics card, Voodoo 2. John has also written a higher degree thesis on the "The Evolution of PC graphics cards."
Contact: Email