Activision has revealed that the first gameplay footage for Destiny 2 will be unveiled on May 18th. On that day, Activision will hold an event during which players (most notably YouTubers) will get hands-on with with both the console version and the PC version.
NeoGAF's member 'josecitoxnyo' has shared the box that was sent to those that were invited to this event.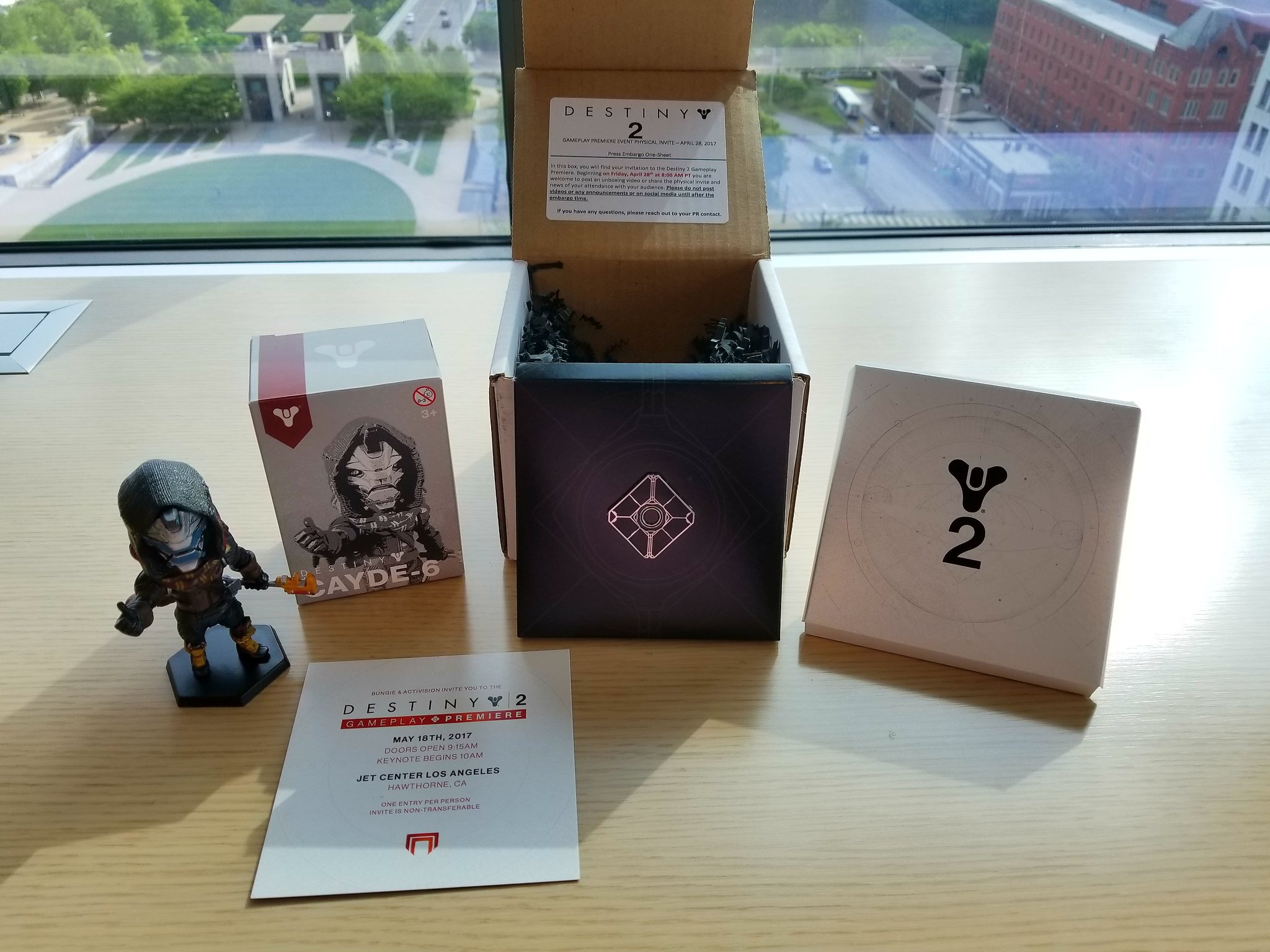 As it's being suggested, this will event will take place in Los Angeles, and the keynote will begin at 10AM. Attenders will get their hands on Destiny 2 after the keynote.
It's worth noting that this event will be livestreamed. As Bungie claimed:
"The broadcast will showcase a variety of fun, action-oriented activities within Destiny 2, and will highlight the brand-new, epic adventure waiting for players. With a fresh start for all players right from the opening cinematic, Destiny 2 will expand across the globe with a worldwide release on September 8."
So yeah, expect to see the PC version of Destiny 2 up and running in a few days!
John is the founder and Editor in Chief at DSOGaming. He is a PC gaming fan and highly supports the modding and indie communities. Before creating DSOGaming, John worked on numerous gaming websites. While he is a die-hard PC gamer, his gaming roots can be found on consoles. John loved – and still does – the 16-bit consoles, and considers SNES to be one of the best consoles. Still, the PC platform won him over consoles. That was mainly due to 3DFX and its iconic dedicated 3D accelerator graphics card, Voodoo 2. John has also written a higher degree thesis on the "The Evolution of PC graphics cards."
Contact: Email