Square Enix has released two new screenshots for the PC version of Rise of the Tomb Raider. Rise of the Tomb Raider releases on January 28th and while Square Enix has not revealed the game's recommended specs, NVIDIA has revealed the GPUs that will be required in order to enjoy the title with 60fps average at High settings.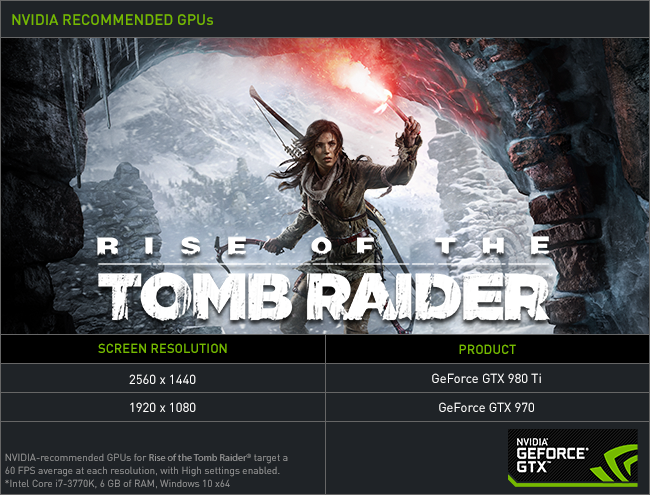 According to the green team, PC gamers will need an NVIDIA GTX970 in order to enjoy Rise of the Tomb Raider at 1080p with High settings and 60fps average, and an NVIDIA GTX980Ti for 2560×1440.
NVIDIA also promised to release Game Ready drivers for Rise of the Tomb Raider, so it will be interesting to see whether there will be an official SLI support for this title. The previous entry in the Tomb Raider series scaled wonderfully on multi-GPUs, so our guess is that an SLI profile will be available on launch day.
Enjoy the screenshots!