4A Games has revealed the official PC system requirements for Metro Exodus. According to the specs, PC gamers will at least need an Intel Core i5  4440 with 8GB of RAM and an NVIDIA GeForce GTX670 or a GTX 1050 or an AMD Radeon HD 7870 for gaming at 1080p/30fps on Low settings.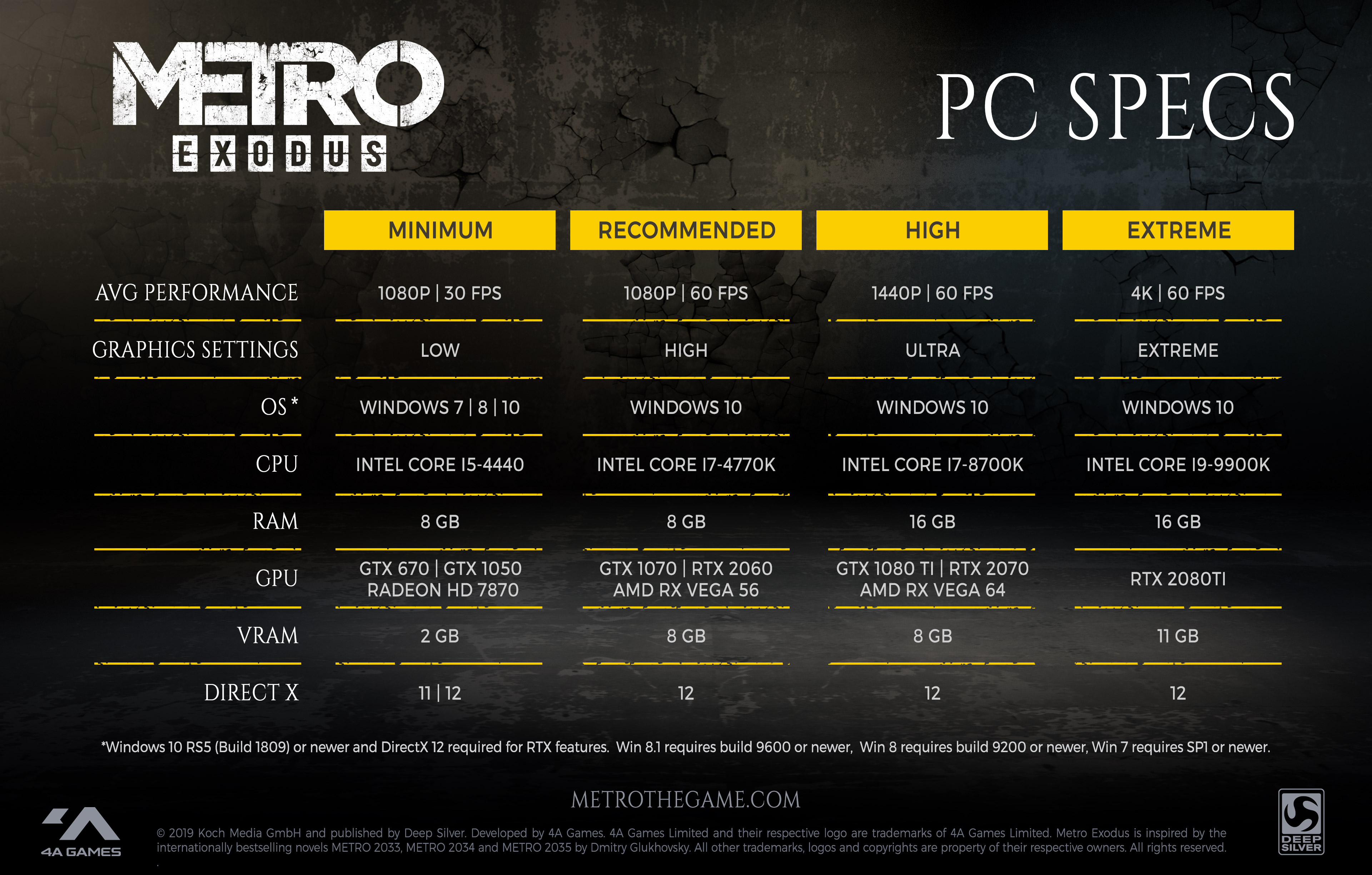 For gaming at 1440p with 60fps on Ultra settings, 4A Games recommends an Intel Core i7 8700K with 16GB of RAM and an NVIDIA GeForce GTX1080Ti or RTX2070 or an AMD Radeon RX Vega 64.
Furthermore, 4A Games claims that an NVIDIA GeForce RTX2080Ti will be enough to handle the game's Extreme settings in 4K with 60fps, so it will be interesting to see whether NVIDIA's flagship is able to offer a constant 60fps experience or an average 60fps experience.
Last but not least, 4A Games stated that it will reveal RTX-specific performance profiles in the coming days, possibly hinting at Metro Exodus supporting real-time ray tracing on launch day.
Metro Exodus releases on February 15th!