SEGA and The Creative Assembly have just announced the next part in its Total War series, Total War: Warhammer. Total War: Warhammer aims to take the award-winning PC strategy series to a realm of epic high fantasy for the first time, and you can view its debut CGI trailer below.
Total War: Warhammer will feature gigantic monsters, flying creatures, legendary heroes and storms of magical power take their place on the battlefield, alongside thousands of warriors clashing in real-time tactical battles.
In its campaign mode, you will find the Old World an unforgiving and treacherous place, filled with endless war and cunning alliances alike.
"Whichever race you choose to play as and however you seek conquest, you will be faced with a conflict that threatens to tear the very fabric of reality asunder."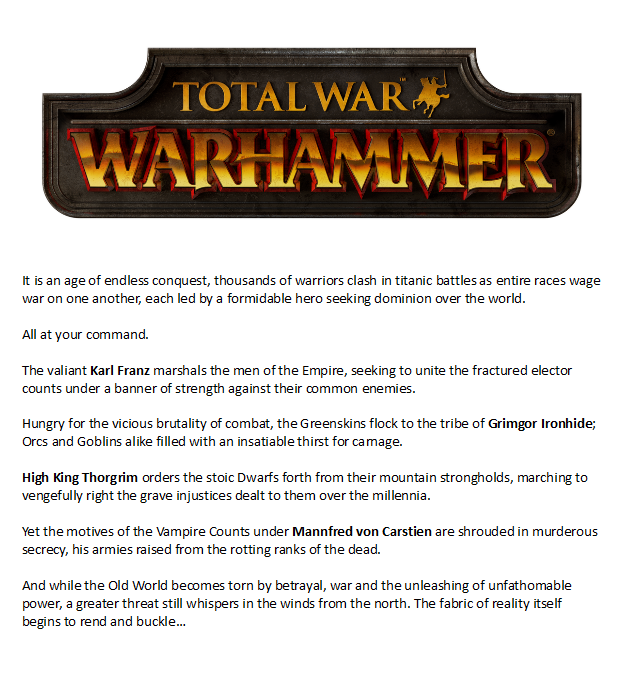 The first in an epic trilogy of titles, Total War: Warhammer aims to deliver hundreds of hours of absorbing gameplay. It will be followed by two further standalone instalments and additional content packs.
Enjoy!
Total War: WARHAMMER – Announcement Cinematic Trailer