It's no secret that AMD's Ryzen 7 CPUs were unable to compete – in gaming – with Intel's top quad-core and six-core offers. Still, some indicated that AMD's Ryzen 5 CPUs were the ones actually meant for gaming, that they would be – perhaps – faster than the Ryzen 7 CPUs. Well, AMD's Ryzen 5 CPUs are currently available and according to third-party benchmarks, these CPUs are slower in gaming than both AMD's Ryzen 7 and Intel's CPUs.
First things first. AMD is offering four CPU models; Ryzen 5 1400, Ryzen 5 1500X, Ryzen 5 1600 and 1600X. The first two models feature 4 CPU cores and support 8 threads, while the latter two feature 6 CPU cores and support 12 threads.
The AMD Ryzen 5 CPUs are slower than Intel's top quad-core offers, though some models (like the AMD Ryzen 5 1600X can sometimes top AMD's lowered-tier Ryzen 7 CPUs).
What's also interesting that in games that rely heavily on a single CPU core, AMD's Ryzen 5 and Ryzen 7 CPUs perform similarly. As we've already said, one such game is Far Cry: Primal and as we can see below, Intel's CPUs can easily top AMD's CPUs.
The situation is similar in both Battlefield 1 and Mafia 3.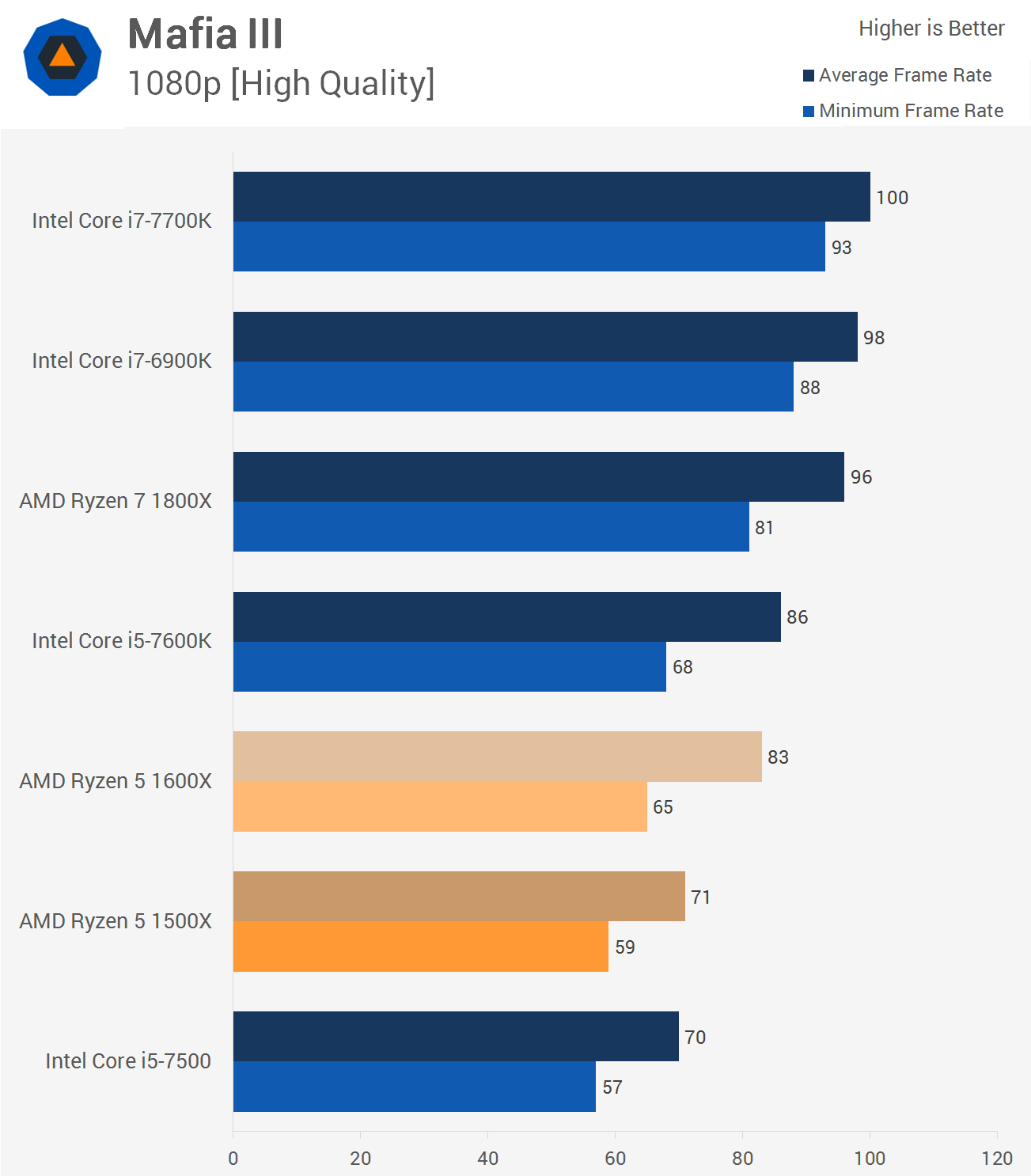 So yeah, the AMD Ryzen 5 CPUs do not impress with their overall gaming performance, especially for enthusiast gamers. However, AMD has really nailed its performance/price ratio.
The AMD Ryzen 5 1500X CPU in particular is a no brainer, though there are some games in which Intel's counterpart, the i5 7600K is faster. Still, the i5 7600K does not support Hyper-Threading so in the long run, the AMD Ryzen 5 1500X will perform similar (or even better) in newer games that require more than three or four CPU threads.
Thanks Guru3D, Techspot and PCPer